There's some great history here at The Original Zarpentine Farm!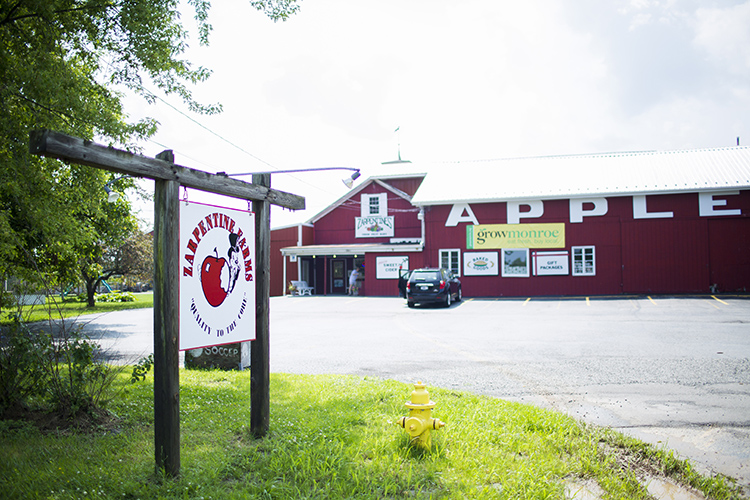 In August 2016 the Original Zarpentine Farm celebrated its 42nd Year Anniversary!!!
From our humble beginnings as a small farm stand to our current retail store on Burritt Road, Zarpentine Farms has always been a family affair!
"The land has been in my Mother's family since the early 1800's," says owner Ron Zarpentine (AKA "Uncle Ron"), who took over the 98-acre farm from his parents in 1975. "In our first year, we planted 750 apple trees. By the end of 1976 we had planted another 1,200." Ron adds, "In the beginning we had just the small farm stand and were able to open our current store the following year." Ron goes on to explain how they re-modeled their barn into a retail store complete with cold storage, a cider press, and a fully functioning bakery.
"My Mother Edith; manned the cash register while my Dad, Lon, helped in the orchards." He further explains, "My son, Rick, came on board to help run the business in 1997 when I was seriously injured in a snowmobile accident. My daughter, Kim, came on to help operate the farm market in 2000, and my son, Rob, began working in the bakery in 2003 - so the entire family has been involved for many years." Ron reminisces, "And I couldn't have asked for a better son-in-law than Kim's husband, Jim, who has done so much for the Maize and other aspects of the farm. Even the grandchildren, Grace, Eden, Jacob & Austin pitched in. It's been a great family effort over the years."
Though some family members have gone on to pursue other interests, Ron will remains at the helm. . "I couldn't be more proud of my whole family," Ron says.