Come visit Our Bakery! Everything is Baked FRESH Daily!
We now offer grape pies - traditional top and crumb top. Delicious !!! We offer 17 varieties of pies; not every variety is made every day so if you want a specific kind of pie, call the store in advance and we will make sure it is made for you.
NEW: Pumpkin, Cinnamon, Blueberry, and Marble Bundt cakes - delicious !!!!
We have added Once Again Nut Butters - there are organic and gluten free nut butters. For those who have nut allergies, we offer sunflower seed butter.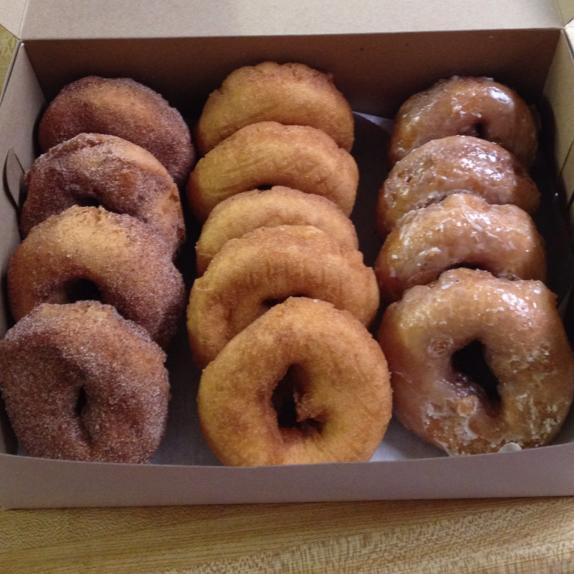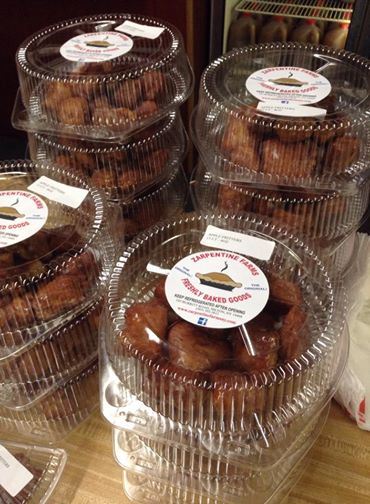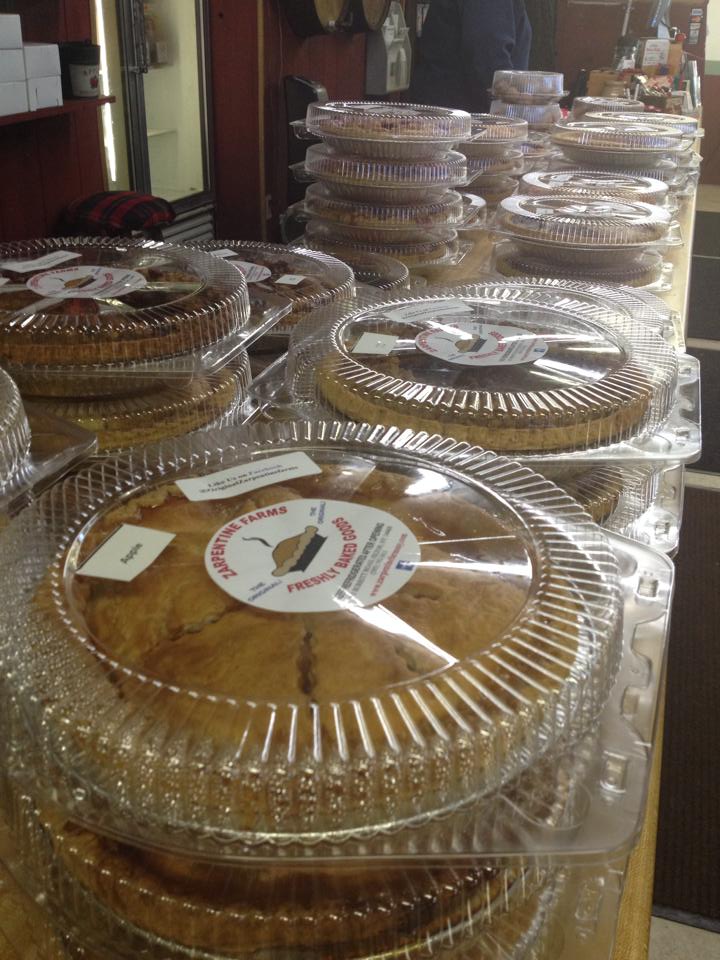 Fresh FAMOUS Apple Fritters and Fry Cakes!
Apple Fritters
Glazed
Fry Cakes
Plain, Cinnamon Sugar, Regular Glazed
9" and 10" Pies
Apple, Apple Crisp, Apple Caramel Walnut, Apple Delight, Blueberry, Blackberry, Cherry, Cherry Crumb, Grape, Grape Crumb, Peach,
Pecan, Pumpkin, Red Raspberry, Strawberry Rhubarb, Sweet Potato, Very Berry
8" No Sugar Added Pies
Apple and Cherry (Strawberry, Very Berry, Blueberry occasionally)
Cookies
Reese's, Snickerdoodles, Cranberry Nut, M&M & Hershey's Chocolate Chunk, Smores, Blueberry/Cranberry/White Chocolate
Other Fresh Baked Goods
Cinnamon Roll, Pumpkin Bundt Cake, Marble Bundt Cake, Blueberry Bundt Cake, Cinnamon Bundt Cake